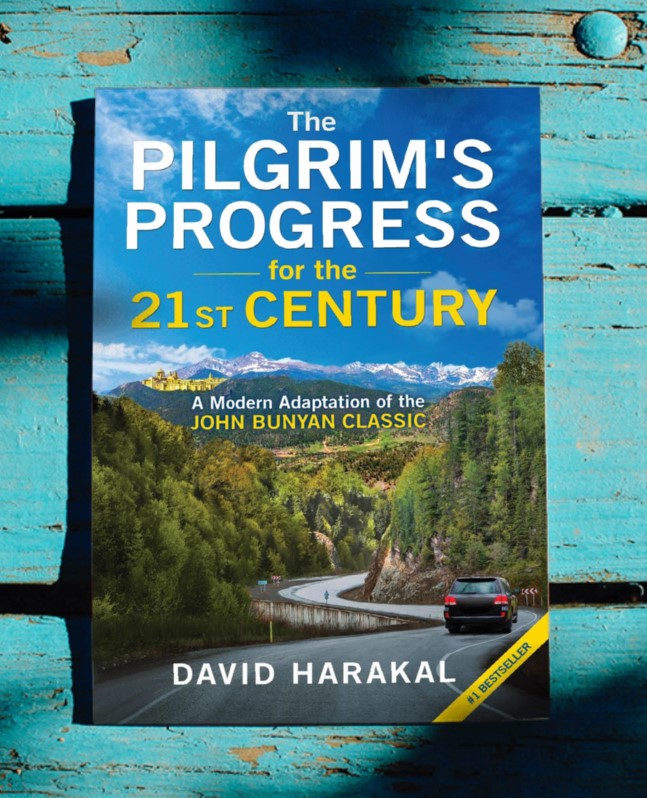 By David Harakal
The Pilgrim's Progress for the 21st Century
A Modern Adaptation of the John Bunyan Classic
In this present-day rendition of John Bunyan's The Pilgrim's Progress, Christian Pilgrim drives a high-end SUV with his wife and three teenaged children toward Celestial City and the promise of relief from the burden of their sins. They stay in B&Bs and inns, eat in diners and cafés as they confront the same sins that plagued Bunyan's characters yet with expressions sometimes unimaginable 350 years ago.
The Pilgrim's Progress Through the 21st Century will resonate with the modern reader the way the original did with its 17th-century audience. This book is the first to update context and language while preserving the characters, form and flow of the best-selling allegory. Students of the classic text, and those intimidated by it, will both relate to Christian and his family as they struggle to be the men and women God intended them to be.
ABOUT THE Author
David Harakal
My wife and I live in the Middle East/North Africa region. In 2020, I left my 30-year career in corporate finance and marketing (including over 20 years at IBM) to work with Christians outside of North America. Before leaving, I served as an elder at the Austin Stone Community Church in Austin, Texas, averaging 8,000 in weekly attendance, and currently serve as an elder for a local church serving expatriates in this region. We have two grown, married children.
This brilliantly updated version of John Bunyan's beloved classic will resonate with modern-day readers. As fresh as today's headlines!
— Kristine L., Reedsy
"The Pilgrim's Progress for the 21st Century" is an update to the original classic that every Christian should read. This adaptation modernizes language, issues, and modes of travel without throwing away the beauty of the original allegory. The included study questions make this compelling read an excellent resource for individuals, families, or smaller group studies.
— Dr. Matt Carter, Vice-President for Mobilization, Send Network
"The Pilgrim's Progress Through the 21st Century" has something to challenge and encourage just about everyone. Harakal skillfully helps the reader look up from one's own small story and gain a big picture view of contemporary Christian life. Gaining this larger perspective is a freeing and refreshing experience for the soul!
– Dr. Bob McNabb, author, Spiritual Multiplication in the Real World
Brilliant! Imagine following Bunyan's pilgrim to the celestial city, but now he's guided by a GPS and distracted by fancy preachers who love to speak at conferences. David Harakal re-tells one of the most famous stories in history, but in a 21st-century context. The result? Bunyan's "The Pilgrim's Progress" lives again!
– Joey Shaw, activist, author, & poet
Comments? Questions? Suggestions?